Hello and welcome! This week's design was a complete departure from designs I would normally choose. But I surprised myself by how much I liked it.
This design uses almost all of the things I got from the Mani x Me April box. And when I first opened this box, I was NOT excited. 80's themes and design are not my favorite, so I was just expecting these stamping plates to disappoint me. But, my boyfriend convinced me to try them, with a box of dino nuggets as the color inspiration. (And if you didn't know, dino nuggets are the greatest chicken nuggets ever. I would recommend you try them)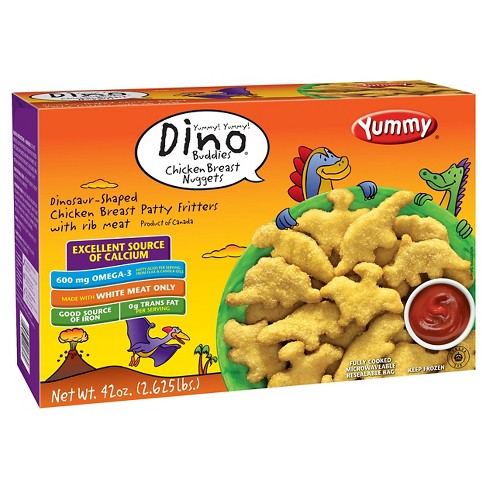 What I Used:
Base Coat: Cuticula – Fresh Apples Static Base Coat
1st Color: Twinkled T – So Extra
2nd Color: Maniology – Spiced Orange
3rd Color: Essie – Say It Ain't Soho
4th Color: Maniology – Littlefoot
5th Color: Maniology – Ducky
1st Top Coat: Maniology – Smudge Free Top Coat
2nd Top Coat: Essie – Speed Setter Top Coat
Maniology Poli-Peel cuticle protector
makeup sponge
Maniology MXM004 stamping plate
silicone stamper & scraper
lint roller sheet
Maniology dual sided nail art brush & dotting tool
Twinkled T clean up brush, size #2
acetone nail polish remover
I started with base coat, per usual. Then one careful coat of Twinkled T – So Extra, with liquid latex around all of my nails to prepare for the gradient. I used a sponge to apply and blend the lines of gold, metallic orange, and copper. And the color combo of this gradient ended up blending so perfectly that I'm going to have to use it again.
While the gradient layers were drying, I started prepping the dino decals. They were basically decals, except I kept it on the stamper while it dried. I've learned that application is so much easier when it's like this. So the stamp was done with the purple polish from the box, and all of the dinosaurs were filled in with the green.
After letting everything dry, and using top coat as a glue, I applied all of the dino designs to my nails. And after seeing it all done, I just absolutely love it! The gradient was amazing, the dinos were fun, and the Mani x Me polishes worked great together. And now I'm excited to try more designs like this. I might not be ready for a full-on 80's design, but at least now I won't just say no right away.
Hope everyone had an awesome week!
Update:
My dino nails look practically brand new after the week! I couldn't be more proud. There's barely even any tip wear on my right hand, but it's hardly noticeable. I think the biggest difference throughout the week is the amount of grow out that you can see from the base of my nail. Anyway, I'm still happy with them 🙂